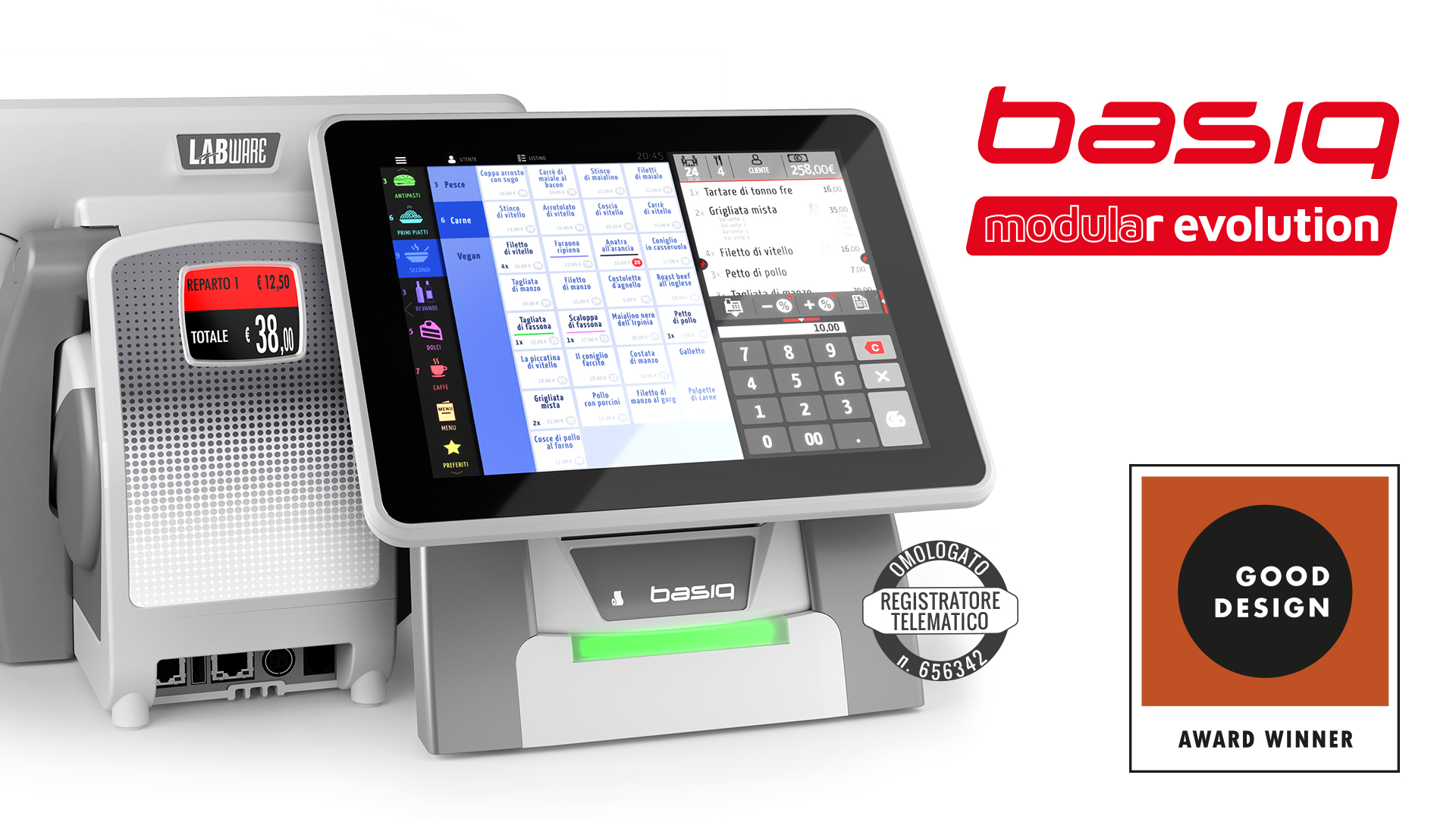 BASIQ P.O.S. wins Good Design™ Award
We are pleased to announce that Labware's new Point of Sale system BASIQ has won the Good Design™ Award in the Retail Fittings category.
The awards program by the Chicago Athenaeum Museum of Architecture and Design is the oldest and one of the most recognized programs worldwide, celebrating excellence in design and engineering.
The new P.O.S. system is designed using an innovative modular concept that easily allows the upgrade from a simple cash register to an advanced Point of Sal tool, offering exceptional versatility and thus responding to both present and future needs of retailers.
Approved by the Italian Revenue Agency for digital transmission and receipt lottery (according to the new Italian Budget law), it is a P.O.S. system ready for the future!
For more information about the features and models of the BASIQ range contact us!